A contact center is a place that handles call traffic on behalf of your business; it uses a mix of several high-end technologies to accomplish the said task. The quality of a contact center depends upon these technologies. So always make sure that the service you are availing is up to the mark in this regard.
The technology of distribution of calls between more than one terminals manned by operators is called automatic call distribution. This system is used in contact centers where the call traffic is high and the calls are not in particular for anyone but addressed to the operating team as a whole. It does not matter which of the staff is answering.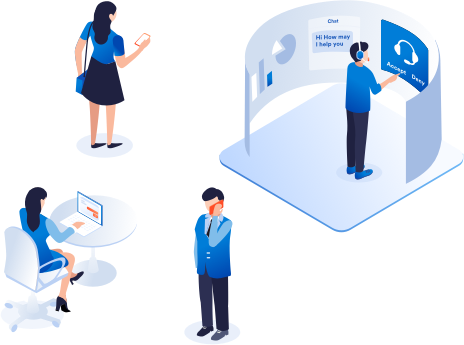 It ensures minimum call reception time and also that your callers are not kept waiting. It also means that you are less liable to lose an important phone call. This technology works via software routing strategy, phone lines, switches, and terminals.
The interactive voice response system is used to separate callers into segments and take appropriate actions. They are either asked to hold on a queue or punch in a certain number to reach a particular contact center executive. It also maintains a call-log and thus all details and information of the callers are kept secure.
An Interactive voice response system where human interaction is integrated to generate better knowledge is known as a guided voice response. It is better than traditional methods because it allows a single operator to handle multiple calls while working in a contact center.